Beautiful Crescent Beach!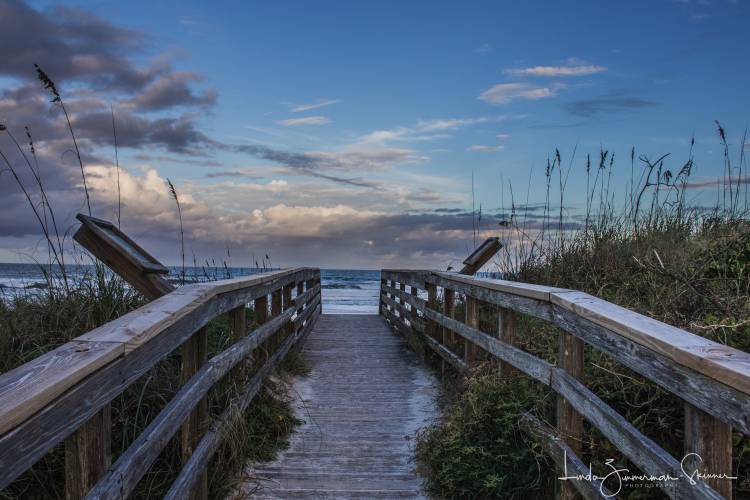 Sand Dollar Condominiums are located on beautiful Crescent Beach - named for the extensive coastline in the shape of a C where the Atlantic Ocean meets the shore. This area, in the South end of Florida's Historic Coast, has wide beaches with plenty of parking for beachgoers and is not as busy as beaches further north. Of course, if you are staying at one of our 3- or 4-bedroom oceanfront condos, you are only steps from the ocean with breathtaking views right from your balcony or patio. You can come and go to the beach spending as much or as little time as you wish!
There are some other places to explore nearby that are "off the beaten path."
The Southeast Intracoastal Waterway Park is located at 8295 A1A S. This 114-acre park. Visitors to the park can hike a scenic trail through the coastal scrub to experience "old Florida" and breathtaking views from the Scenic Overlook. This habitat also includes a salt marsh that is home to many species such as oysters, manatees, and shore birds. If you come during the summer months, be prepared with bug spray as mosquitoes also enjoy this habitat.
Frank Butler County Park East, 5860 A1A South, a small park, provides access to BBQ grills, beach access, picnic pavilions, parking, and restrooms. The boardwalk to the beach includes informational signs about St. Augustine's wildlife.
Butler Park West, 399 Riverside Drive, also has a boat ramp, BBQ grills, picnic pavilions, parking, and restrooms. This park, bordering the Matanzas River, gives the opportunity to spend the day outdoors and on the water.
Two other better-known places to check out are Fort Matanzas and Washington Oaks State Park.
Your beautiful condo awaits your return from your day in nature where the ocean breezes and sounds soothe your soul for a peaceful night's rest. Call direct at 904-471-1733 or 800-587-2287 to reserve your stay now! This is a popular complex, so book early for best availability.