St. Augustine Food & Wine Festival May 4-8, 2022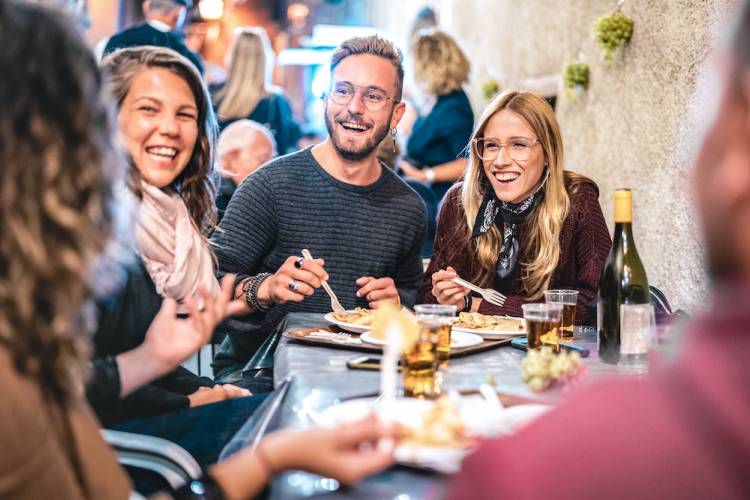 The 2022 St. Augustine Food & Wine Festival is a must-experience event for culinarians, foodies, wine enthusiasts, aspiring chefs, or anyone looking to support local businesses and try new things in the food industry! 
Schedule of Events
River Walk Tastings
Enjoy wine tastings up and down the streets of St. Augustine with the official festival kick off party.
Wednesday May 4, 6:30pm-9pm
Winemaker's Dinner
Experience a once-in-a-lifetime 6 course gourmet meal with award winning chefs.
Thursday May 5, 6pm-10pm.
Epicurian Master Classes
Educate yourself on cooking, wine pairing, mixology, and more.
Friday May 6, 10am-5pm.
Smoke on the Walk
Bring your appetite for the BBQ extravaganza featuring an array from some of the southeasts' most celebrated pitmasters.
Friday May 6, 6:30pm-8:30pm 
Rise & Shine
Start the weekend off right with breakfast, including a Mimosa, Bloody Mary, or Champagne.
Saturday May 7, 8:30am-11:30am
St. Augustine Food & Wine Festival Main Event
Enjoy live music, tastings, chef demos, and the silent auction (benefitting the World Golf Foundation and Jan Stephenson's Crossroads Foundation.)
Saturday May 7, 1pm-4pm
Hall of Fame VIP Lounge
Check out the exclusive VIP lounge featuring early access to the festival, live music, catering by Publix and GreenWise Market, and more!
Saturday May 7, 12:30pm-4pm
Preserved Restaurany Wine Dinner
Enjoy a 4-course meal prepared by celebrity chefs in attendance along with wine pairings and special VIP celebrity wine maker attending.
Saturday May 7, 6pm
Mother's Day Jazz Brunch
Wrap up an incredible weekend with an indulgent brunch fit for you and your mom. Enjoy live jazz music and a large brunch spread.
Sunday May 8, 10am-2pm.
Book Your St. Augustine Vacation Rental and Don't Miss Out on This Incredible Event
After all this decadence, you won't want to drive all the way back home so make a trip of it by booking one of our beautiful beach condos! Vacation rentals come with all the amenities to make your stay in town one of your dreams. Enjoy easy access to the beach, oceanfront views, and a community pool to cool down from the Florida heat. Book your vacation rental today!